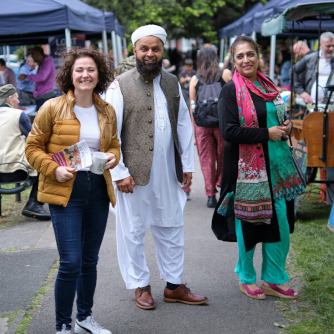 Like so much else, it's been badly missed during the last two years of lockdown and bans on public gatherings, but today it was finally back, better than ever. The Whalley Range Celebrate Festival is 25 years old, and Manley Park was filled with music, stalls, food, activities, workshops, entertainment and information from a wide range of supporters and contributors.
Whalley Range Labour councillor Angeliki Stogia said "It is so nice that this festival has returned, and the weather this year was lovely too! Everyone seemed to be having such a good time, and Bano, Aftab and I were able to catch up with quite a few people we haven't been able to see for a while. As always, it is thanks to the hard work of the volunteers and helpers who have organised and managed the event, that it has been such a success."
Celebrate Festival is presented by Whalley Range Community Forum and Whalley Range Youth Opportunities Association, and receives funding support from Manchester City Council and other organisations.