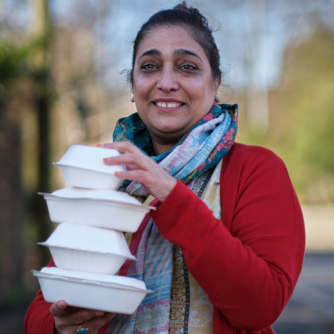 The Whalley Range Eco-Takeaway Campaign has now launched a new Facebook page @WhalleyRangeETC.
Muqaddasah Bano (Whalley Range Labour candidate in the local election on Thursday 6 May) says "If you're a customer of any of the takeaway food outlets in or around Whalley Range ward, please visit the page and add your comments to the very short survey there. We want to start by gathering as much information as possible before talking to businesses about the possible benefits of offering more environmentally friendly packaging options".
One option is an agricultural by-product called bagasse – it's made from material left over from juice extraction. It's fully compostable and costs about 5p per carton more than polystyrene.