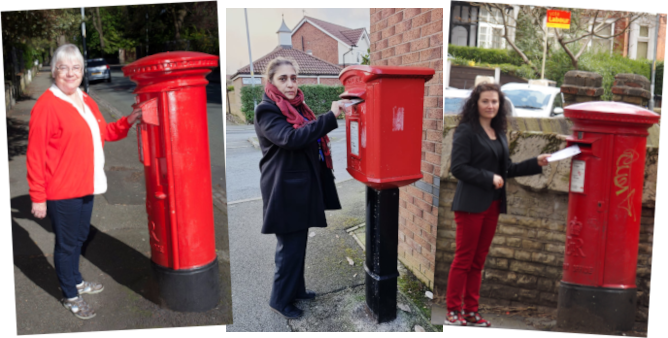 The government has reconfirmed that the local election postponed from last year will take place on Thursday 6 May. While electors can be confident that voting on the day at polling stations will be completely safe, it may be less convenient than usual – for example, some polling stations may have to temporarily relocate (especially those normally in schools), and voters may have to queue outside at busier times.
So if you haven't already, why not Go Postal this year? You can easily apply to vote early by post online – follow this link to find out more on the Manchester City Council and download the form. After completing and signing the form, you can submit it by email with either a scan or a clear, legible photo of the completed form attached.
Muqaddasah Bano, Labour candidate for Whalley Range, says "I usually vote at my local polling station, but this year is different – I'm going postal. It only took a couple of minutes to apply, it was quite a simple form."
If you still have questions about applying for a postal vote, contact us.