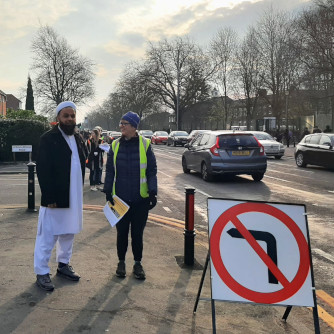 At their full meeting earlier today, Manchester City councillors discussed and agreed a range of measures to do more to enable children (and their parents) to walk or cycle safely to and from school, reducing car usage together with the problems of parking, pollution and accidental danger which come with the 'school run'.
Whalley Range Labour councillor Aftab Razaq spoke at the meeting. He noted the contribution of local schools and volunteers, including the Whalley Range WalkRide and Climate Action groups, in organising temporary street closures outside several Whalley Range schools in recent weeks. "When the roads are closed to non-essential traffic, even just for one day, it allows parents and pupils to see for themselves all the potential benefits of fewer cars" he says.
You can watch Aftab's speech in Council here.