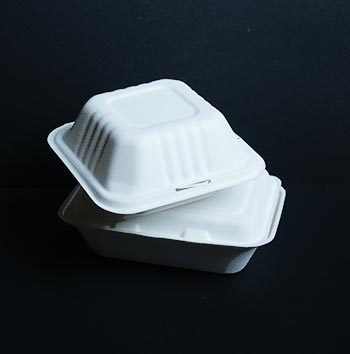 The research and planning has taken a few twists and turns due to the lockdowns and other issues but we are now at the point where we have a strong strategy in place.
So far:
We've identified and surveyed takeaways based in or near Whalley Range. A Google survey was used to identify the types of containers each takeaway is using. 46 responses covered 55% of our initial 35 plus an additional 12 from well beyond the area. The survey results were geographically clustered, perhaps reflecting the reach of our current contacts. We are looking at how to address this.
We have researched takeaway containers, their environmental impact and economics. An interesting endeavour that has yielded some surprising results. For example, EPS (extruded polystyrene also known as styrofoam) has the smallest environmental impact in some circumstances (of course styrofoam is not a sustainable solution). Compostable plastic is greenwashing in Manchester!! (Unless outlets are collecting and sending the plastic to a specialised processor themselves).
Interviewed exemplar takeaways – We have spoken to Tibetan Kitchen, Cranks Coffee is next. (Thanks Dolores).
Identified clear aims for the project:
Reuse: Ask takeaways to allow customers to bring their own containers. (Long term ideas include a reusable container scheme similar to ones running in Europe).
Recycle: Only 54% of aluminium containers are recycled. Produce a small card/flyer for takeaways to add to each order promoting rinse and recycle. (Supported by social media).
Reduce: Replace plastic bags with paper and EPS with paper for items such a samosas, pakora etc. Replace EPS, PP (polypropylene) and with Aluminium or even better Bagasse.
Bagasse! An agricultural waste product (sugar cane), it's cheap to produce and transport the containers. Easily compostable and has the smallest environmental impact even if put in landfill. It's readily available through the usual suppliers.
We have contacted Bagasse suppliers and obtained free samples which we can use to promote the product. We are hoping to negotiate an introductory discount for takeaways.
We've had a very encouraging response from Whalley Range Labour members. (Thanks to Alice Johnson for her valuable contributions)
We've also started to make links with other local groups: Whalley Range Climate Action group/Whalley Rangers. We are expecting more involvement once we have a clear campaign up and running.
Campaign Planning:
We are currently planning the social media and outreach team campaign.
Can you help?
We would welcome anyone who is interested in this project and would like to get involved. You would be especially appreciated if you have experience of social media campaigns and/or logo/graphic design.