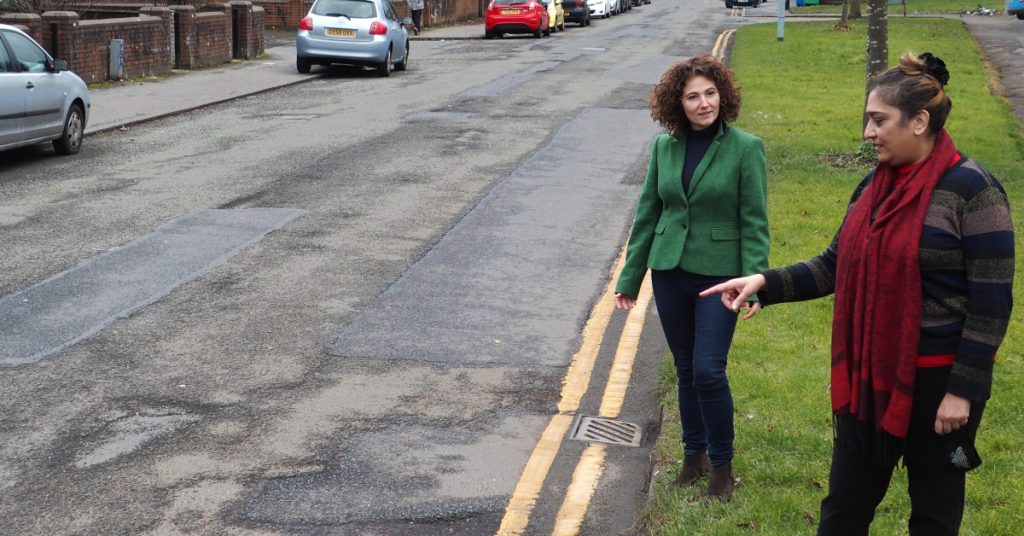 As previously reported, Manchester City Council have been taking advantage of reduced traffic density to press ahead with essential road and pavement repairs during lockdown. Next up in Whalley Range is Yarburgh Street, with resurfacing work starting next Monday 1 March.
Muqaddasah Bano, Whalley Range Labour candidate in the local elections on 6 May, says, "The Councillors have been listening to concerns raised with them by local drivers and cyclists, and we know that this road is in quite poor condition now. This work is very good news for all users". Whalley Range councillor Angeliki Stogia adds, "The project is part of the massive £100m investment which the Council is making to improve our pavements and roads across the city. This brings benefits to all – pedestrians and cyclists as well as motorists – and I'm pleased that Yarburgh Street will soon join the list of resurfaced roads in our area".
Weather permitting, the work is expected to take approximately five days, with the contractor working 7am to 5pm Mondays to Fridays (though weekend working may be necessary if there are weather delays). Road closures and delays will inevitably occur while the work is in progress, so road users will need to adjust their routes accordingly. The contractor will follow all current relevant government guidance and safety measures with regard to Covid-19.