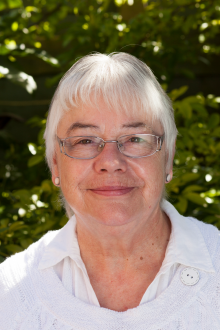 Retirement update:
I was first elected as a Labour Councillor representing Whalley Range Ward in 2006, almost 15 years ago. It has been a great privilege to have represented Whalley Range for such a long time but, having recently reached the age of 70, I have decided not to stand for election again.
I have lived in Whalley Range for the last 40 years and I have no intention of leaving. It is one of the best places to live – close to the City Centre with all of the great cultural (and retail) attractions there but with a life and personality of its own. Is it the people or the trees that make Whalley Range a great place to live and represent? Both, but mainly the friendly and diverse people.
Over the years I have represented Whalley Range there have been changes – more people have more cars for one example! Another would be that we have more trees. Plus we have the wonderful restored Alexandra Park, a dozen Age-Friendly benches and an amazing amount of community-based and inspired activity.
There's some new shared ownership 'retirement' housing on the Bowes Street development. The Council have undertaken the resurfacing of Withington Road (north end), Dudley Road and many others in the ward. Further change is on the way with the new Extra Care Housing to be built on the old Spire Hospital site and last but not least, the next stage of the cycleway on Upper Chorlton Road. We have a thriving Climate Change Action Group and a determination, locally, to do all we can to reduce our area's carbon footprint.
Since 2012 we have also elected three Labour Councillors and I hope that this remains the case in the Local Elections on Thursday 6th May when Muqaddasah Bano will be standing as our local Labour candidate.

How to contact Mary
0161 860 5523