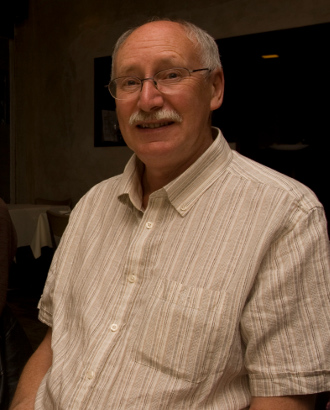 A branch member, our dear friend and a lifelong Labour comrade and activist, Les Jones died earlier this month. Branch chair Angeliki Stogia has written a personal tribute:
It was June 2010 when I first met Les at the Whalley Range Labour Party branch meeting. Some of you reading this may not have been to a local party meeting. You may think as I did that it would be all political chat. It felt like a forum for discussions immersed in processes and procedures. It was like a first date, bit awkward, bit not sure what to say and when and trusting your instincts: balancing the gut feeling to go with the flow and listen, with the urge to talk – but remembering to mark the safest and nearest exit.

Les invited me to sit next to him. With the most charming cheeky smile, he drew me into an upbeat conversation about the recent national elections and the result. He asked me questions about where I live, if I like the area, when I joined the Party, what did I want out of my membership, and why I took the decision to come to the branch on that beautiful evening. Little did I know that what Les was really doing – in his most charming and disarming way – was sussing me out, like a teacher with a new pupil, like a mentor and a new mentee developing right there and then from the word 'hello'; the foundation of a solid comradely relationship that would develop, tried and tested as we faced all the challenges of campaigning in Whalley Range and across Manchester.

Over the next few months I found out how valuable Les was in his local community. A founding member of the Beech Band, an able recruiter of other musicians and singers – again using his charm and disarming manner! The Beech Band played at local and regional events and venues. He encouraged others to join Clog dancing, walking and other similar groups.

Les cared about people. He cared about how they felt and sought to find peoples' passions and opened their eyes on how they could find more ways to develop their interests and talents. In short he had a way of inspiring people.

When I was not engaged in politics in the way I am now, my perception was that party activists could be obsessives who spent time trying to push water uphill, who go to marches and rallies for goals rarely achieved or issues that are hard to influence or change. Les chipped away this perception bit by bit replacing it with his great appreciation and understanding of how people can be engaged in so many different ways and how the members of our party can support our cause for social justice even in the tiniest thing that they do for their community.

Les spent time to devise new ways that the branch can reach out to people and how branch meetings should be conducted in a way that engages members using all his mastery and years of experience to engage with our ever growing membership in fun and exciting ways. So the branch meetings became more exciting with activities like who knows the most party members in the ward, throwing down challenges to pop round and ask the closest neighbour for sugar or dropping postcards to members nobody knew and never responded to any contact.

Les was also the master of events. I was astonished when time after time he had asked me to find the time to see the Beech Band in which he played the guitar, banjo and mandolin. When I did I found so much warmth and such a positive and engaged atmosphere. It was a huge pleasure to be there to notice how the band has achieved to welcome and bring together so much talent in a supportive, fun way. Les was also our quizmaster for our fundraisers. He put together questions based on who he was expecting to be in the room, their interests, and choosing subjects that built on the knowledge from conversations he'd had with those who he knew would be there. It was on this stage that Les demonstrated his sense of humour, wry, imaginative and sometimes caustic but always funny. The infamous Whalley Range Shakespeare fundraiser in which local and national politicians read/ acted amended pieces from the Bard's plays is still discussed in the Town Hall.

But lastly and more importantly Les was a great friend. He leaves us with a great challenge to continue his work. He may have passed away but his memory will remain very much alive.