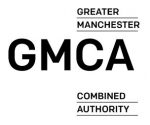 Whalley Range Labour are delighted to welcome to our ward the three potential party candidates for Mayor of the Greater Manchester Combined Authority on Thursday 28th of July from 6.15pm for a social event and hustings at the Carlton Club, 113 Carlton Rd, Manchester M16 8BE. Admission is free to all members but space is limited, so to be sure of a place please register beforehand using this Eventbrite link.
Andy Burnham, Tony Lloyd and Ivan Lewis will be coming along to have a drink with members and lay out their competing visions for Manchester. This is a fantastic chance to meet your mayoral candidates face to face, assess their case to be Greater Manchester's first elected mayor, and to meet other local members in a social setting.
As time for questions will be limited, if there is something specific which you would like to put to the three candidates then please put it an email to the branch secretary Maria Boylan beforehand.
If you've never been to a Labour event before and fancy meeting the candidates or getting more involved with your local party, then please come along. All local Labour members are welcome (see link above to register), and we hope to see you on the 28th.
In the meantime if you would like more information about the new GMCA, you could start at their website.